FUNDRAISING AND DEVELOPMENT
EMPLOYMENT SERVICES AND JOB BOARD
FINANCIAL MANAGEMENT AND ASSISTANCE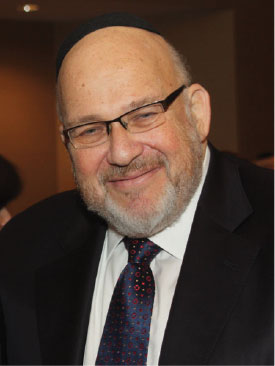 A Life Dedicated to Chessed
Project Ezrah was founded by Rabbi Yossi Stern, z"l, a Brooklyn native who lived in Teaneck for about 40 years. The child of Holocaust survivers, Rabbi Stern was one of those people who could not stand to see a fellow Jew struggle without doing something about it. In 2001, on the eve of the High Holidays, and just a few weeks after the World Trade Center bombings, a distraught man confided in Rabbi Stern that he was out of work, did not have insurance, and his wife need a life-saving surgery that would alot of money.
Rabbi Stern wanted to help—but he did not have the money. Three days later, he had managed to raise the money, at the same time realizing an important need in the community. He went to Rabbi Pruzansky, Bnai Yeshurun's spiritual leader, with an idea: to form an organization to help local people find jobs. And so Project Ezrah ("Help") was born.
That was how Rabbi Stern came to dedicate the last 12½ years of his life to the Englewood-based organization. Rabbi Stern set the tone of Ezrah, always listening, empathizing, and methodically thinking through each situation, no matter how dire. Like an experienced doctor, his ability to read an individual and prescribe the right action was uncanny. For some it was his affectionate smile and for others a fatherly guiding hand.
Rabbi Stern is sorely missed, but his legacy continues. He created an organization that ensures the well-being of its clients through capable and dedicated staff, a strong foundation, and great procedural stability. This has allowed us to continue to HELP our neighbors in need.
The original focus was on critical support for personalized job search assistance, health care, and basic living expenses. Today, services include fiscal planning, budget management, job placement, resume building, and interview preparation. The success of Ezrah has inspired similar organizations across the country.
Through the support of generous donors, we continue Rabbi Stern's vision, helping and strengthening those in our community through the highest level of charity: making people self-sufficient while retaining their dignity.